Are you in the market to replace your water heater, but you're not sure where to start? Keeping your home nice and warm with plenty of running hot water is very important, especially if you have a family or don't have a lot of time on your hands.
The world of home heating can be confusing, but we're here to break down some of the main points you need to consider when replacing your water heater!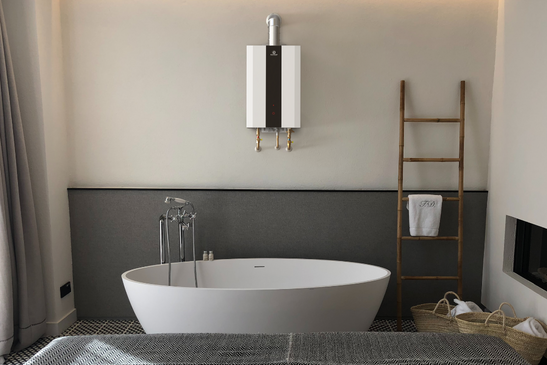 Affordability
Cost is the main point to consider when replacing your home heating/hot water system. With energy bills on the rise, we all want to save some money when it comes to our homes, and one of the best systems we'd recommend for this is an on-demand tankless water heater.
Our SH12 SMARTHome Tankless Water Heater is a great choice if you're looking to save your pennies, as you can monitor your heating and hot water usage via the Smart Eccotemp App. This will allow you to track how much energy you're using and adjust this accordingly to ensure you're not overspending on your energy bills.
Speed
Speed is another important factor when it comes to choosing a new hot water heater. Quick hot water is key, as no one wants to be waiting hours for a warm shower or shivering while you're waiting for the heating to kick in.
If you're looking for an instantaneous water heater, the Eccotemp SH12 is a perfect choice, with hot water on demand and rated at an impressive 15 litres per minute. This multipoint geyser will give you instant results that will keep your home running like clockwork.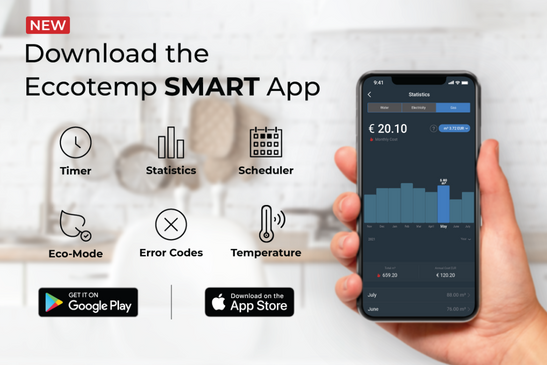 Control
With modern life becoming ever busier, it's important for your home heating system to make life that little bit easier. Our SH12 SMARTHome Tankless Water Heater enables you to control your energy consumption from anywhere, with our Smart App allowing you to change power settings, temperature, and monitor usage.
You could be getting your home water supply nice and toasty, ready for when you get in from work or switching the heating off from the comfort of your sofa. You can even connect Amazon Alexa/Google Assistant to your home water heating system and use voice control to adjust your heating temperature.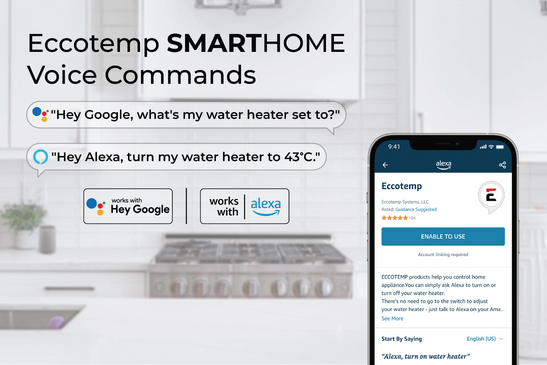 Energy Efficiency
A final point to consider when purchasing a new water heater is energy efficiency. Here at Eccotemp, we understand that many of our customers are becoming more energy conscious, which is why our SH12 Instantaneous Water Heater includes an innovative ECO mode to reduce energy consumption.
This will not only be more cost-efficient, but will also lower your impact on the environment as you won't be producing energy that you don't actually need.
Hopefully, you now feel equipped with the information you need to go out and purchase your own instantaneous hot water boiler!