If you're planning your next Overlanding trip, you're in for a real treat! What could be better than exploring the beautiful countryside in your Overland truck – whether you're visiting the North Highlands in Scotland or the South Downs of Hampshire, you're bound to have an amazing time.
So, what are the essential items for an Overlanding adventure? We've compiled a list of must-have products for your next adventure, including one that will let you stay clean and warm while enjoying the great outdoors!
Keep reading to discover our essential items that will make your Overlanding excursion the best yet.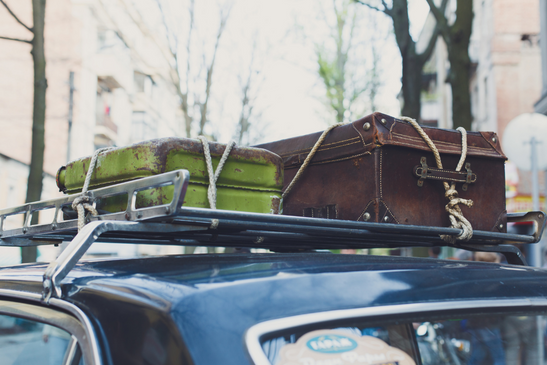 Roof Rack
A high-quality roof rack is one of the most important items you need when preparing for your next Overlanding trip.
Roof racks make traveling so much easier, as you'll be able to store some of your belongings securely on the roof of your car rather than taking up valuable interior car space.
Most roof racks come with simple fittings and installation instructions, so there's no need for drilling, and you can usually fit them yourself without the need for a professional.
Eccotemp CE-L10 Portable Outdoor Tankless Water Heater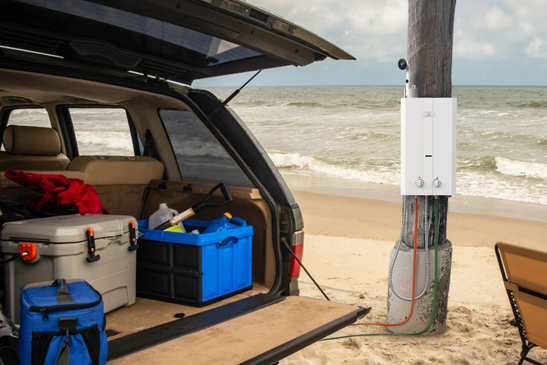 Our next recommendation if you're going Overlanding is to take with you the CE-L10 Portable Outdoor Tankless Water Heater, complete with an EccoFlo 12V Pump and shower head bundle. This handy portable shower will allow you to enjoy a warm rinse while Overlanding, which is perfect if you plan on truly embracing nature with some muddy mountain treks!
Overlanding doesn't have to be cold and dirty with our portable water heater. This tankless water heater operates on 2"D" cell batteries and does not require electricity to provide hot water wherever you go.
Another advantage of this amazing gear is that you can use it to wash dirty clothes or even have your pets washed if they've been grubby while out strolling with you. This portable shower has several benefits; once you've tried it, you won't be without it!
Roof Top Tent
A roof top tent is the last item we recommend taking with you when you go Overlanding. These tents can be up to 2.5 meters long once unfolded and open quickly to provide a convenient sleeping area for two people.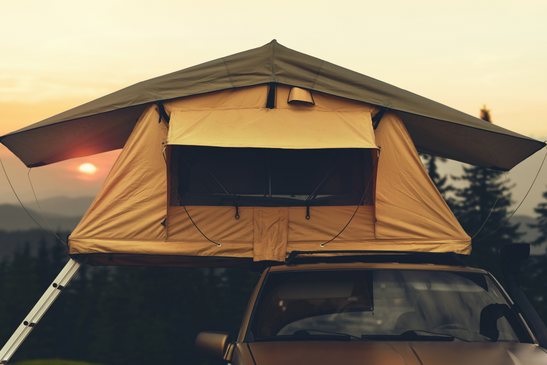 They are lightweight, windproof, and usually come with mattresses, allowing you to sleep comfortably while overloading!
We hope these essential items enable you to have a great time Overlanding – enjoy your next trip!