Space-saving ideas are probably at the top of your list if you're building a DIY campervan conversion. Clutter reduction may appear to be the obvious solution, but how do you significantly save space in a campervan to make the area comfortable to spend time in?
It may seem like an impossible challenge right now, but we've got three great hacks for making your van more spacious!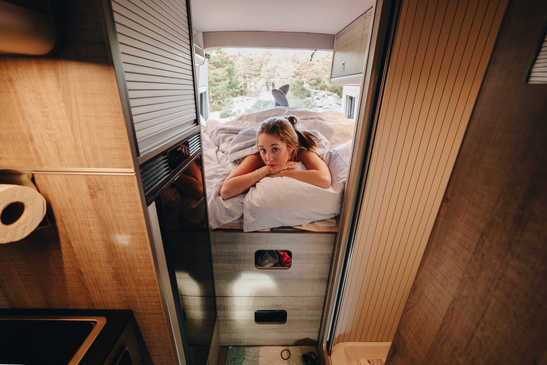 Build A Bed Storage Platform
Our first hack for making your van more spacious is to build a bed storage platform. This consists of a platform built a few feet tall, which can function as both a bed and a storage area.
The platform should be about 2 feet long and constructed of wood or metal frames.
Many campervan users have used wooden pallets for their bed storage platforms, as they're extremely strong and easy to get a hold of.
You can place a mattress on top of the frame for sleeping and store all your gear underneath, such as cooking equipment, camping gear, and personal belongings.
Use A Portable Shower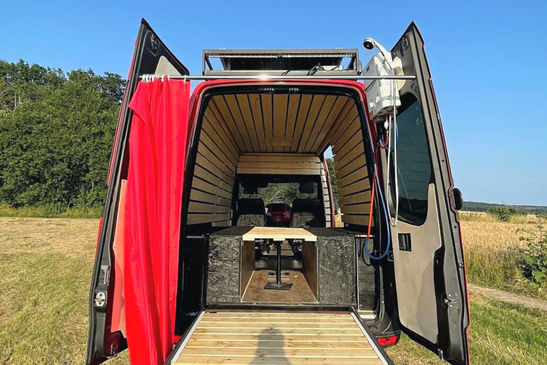 Another top tip for creating more space in your campervan is to use a portable hot water heater. This is a great way of giving you more space, as it means you won't need to install a sink area or mini shower room.
Here at Eccotemp, our CEL5 and CEL10 portable water heaters make fantastic space-saving sprinter showers, as they can provide you with an outdoor shower when you need it and can be stored inside the van when not in use.
They also make great running water solutions for washing cooking equipment, camping gear, and pets that get dirty while you're enjoying the great outdoors. Our portable hot water heaters come in a range of water capacities and can be purchased here!
Overhead Shelving
Our last space-saving hack is to build overhead shelving within your campervan. Many campervan owners use this technique, as it's a fantastic way of freeing up floorspace by creating a storage area overhead.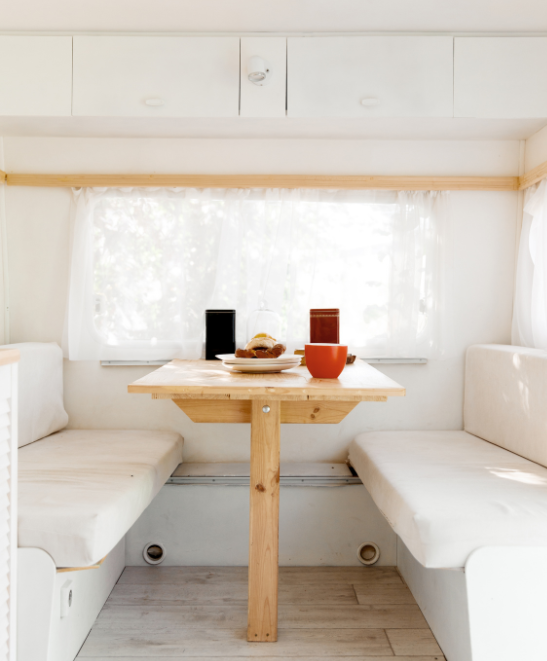 Overhead shelving can be built on both sides of your campervan and made using wood or metal frames. These can be used to store anything you need to have quick access to, like cooking equipment or cleaning supplies, and they also provide lots of storage capacity for the things you bring with you.
You could even build in dividers to make it easier to categorize items and find different belongings.
We hope these hacks help you make your van more spacious; if you're interested in our range of hot water heaters to provide your van with a space-saving outdoor shower, you can check them out here!